Tom Edwards Evangelistic Assoc, Inc. 


A ministry of lay Catholic evangelization.  Sharing the gospel in parish missions, retreats, conferences, seminars, and short term missions throughout the world.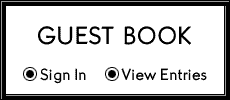 For information and scheduling contact:

Tom Edwards Evangelistic Assoc., Inc.

P.O. Box 2113

St. Augustine, FL 32085

Tel: 904-471-8672

Email: goyetomedwards@att.net

The Great Cross stands 208 feet,

Mission Grounds, St. Augustine

Shrine of Our Lady of La Leche--Mission Nombre De Dios, St. Augustine, FL









Biographical Sketch


Tom and Jean Marie Edwards make their home in St. Augustine, Florida, USA.  Both were baptized and raised Roman Catholic.  In 1974, after working several years in retail, Tom resigned from his management position to answer a call to full-time ministry.  This step soon evolved into an international mobile outreach of lay Catholic evangelization with an emphasis on the preaching and teaching of the Holy Scriptures.  His conference speaking, retreats, and the presentation of parish missions has been widely received throughout the United States, Belize, Brazil, Bahamas, England, Wales, Canada, Slovakia, Romania, Czech Republic, Kazakhstan, Jamaica, Ghana, Uganda, Kenya, Tanzania and South Africa and Asian countries.  Tom's goal always is to allow the living Word of God to become applicable to one's life today.  Tom has also networked with Renewal Ministries of Ann Arbor, MI for the past 28 years serving as a Country Coordinator.
 Jean Marie has mission experience in many countries and has been especially active in prolife presentations and parish ministries which have  brought blessings and moved many to action.

   Together, Tom and Jean Marie can share a mission with your parish that will have positive and memorable impact.

 Forty four years of full-time ministry

Hundreds of Parish Missions Presented


Tom & Jean Marie Edwards

St. Augustine, FL  USA.